Galataport Istanbul is a destination project located on the coastline between Karaköy Ferry Terminal and the building of Mimar Sinan Fine Arts University Fındıklı Campus. Galataport Istanbul project has an investment costing about 1.7 billion dollars. Galataport Istanbul is among the most important destination projects in the world with its unique cruise port, an exclusive hotel brand, cafes, restaurants, boutique shops, offices and two important art museums, located on the 1.2 km coastline by the Bosphorus. The traffic between Istanbul Galata Port and city centers are mainly provided by taxis, private transfers and tramline.
A Brief History of Galata Port İstanbul
Throughout the last decades of the late Ottoman Empire and during the first decades of the modern Turkish Republic, most of the Galataport Istanbul area today has chiefly been used for industrial transportationsand cargo purposes both domestically and internationally. Later on, warehouses, designed by Sedat Hakkı Eldem, were built in 1958 in this region. In 1982, the region was declared a tourism center. In 1993, the Conservation Board made this area an Urban Site. Warehouses have been leased since the 2000s. Following that, Istanbul Modern art museum was opened in 2004.
Until February 2015, when the construction started, loading, storage and unloading operations from ships continued in this area. The length of the port, consisting of four warehouses, with an open area of 30,175 square meters and a closed area of 78,810 square meters, was 1750 meters. This was the only point in Istanbul where cruise ships anchored. Since the construction began, there has been no port in Istanbul where cruise ships could have anchored.
Features of the Galata Port Istanbul Project
The main function of the project will be the cruise terminal or the waiting areas and ticketing counters serving it. In order to assist these functions, usage areas for state authorities, duty free shops, technical areas, hotels, restaurants and other commercial enterprises will also be built.
Passengers arriving at Galataport on giant cruise ships will reach the outer area with a bellow joint to the port, and this will be a first in the history of the world. Passport control and customs procedures of the passengers who will reach the terminal area will be carried out in the places that will be located under the ground. It is aimed that the new terminal and additional functions will have the capacity to host the world's largest cruise ships. It is aimed that the project will serve approximately 7 million foreign tourists annually, 3 million of which are cruise passengers.
Within the scope of the project, the 1.2 kilometer coastline between Karaköy and Tophane will be open to the public. The area where Tophane Clock Tower and Nusretiye Mosque are located will be rebuilt in the context of this project. Istanbul Modern, which will be temporarily moved to the Package Post Office, and a contemporary arts museum to be affiliated with Mimar Sinan Fine Arts University will be reconstructed. The first in Turkey and one of the few examples in the world; a duty-paid and duty-free areas will be created using hydraulic Rotary Actuator systems. This area will be open before cruise ships dock and the public will be able to use the coastline. During the berthing of cruise ships, domestic production Hydraulic Rotary Actuators will be operated with remote control to create a duty-free area.
Project Scope and Structures
Galataport Istanbul is among the most important destination projects in the world with its unique cruise port, an exclusive hotel brand, cafes, restaurants, boutique shops, offices and two important art museums, located on the 1.2 km coastline by the Bosphorus.
While transforming the historical port of the city into a world-class cruise port and a new destination, Galataport Istanbul also opens access to this precious coastline, which has been closed to the public for nearly 200 years. The terminal, built on 29,000 m2 underground, will continue to be Istanbul's gateway to the world from the sea.
The historical buildings on the project site will be restored and the 177-room Peninsula Istanbul Hotel will be opened as a ring of the Peninsula Hotels brand, which is located in only 10 distinguished locations in the world.
The food and beverage and retail areas of the project are located in the Package Post Office building to be restored on the Karaköy side and on the Salipazarı side, which will be rebuilt in accordance with the Karaköy texture. The total number of retail and food-beverage points planned within the scope of the project is approximately 250. The total leasable area allocated for shopping and catering units is approximately 52.000 m².
Office areas, on the other hand, are located in an area of Salıpazarı which has been epicenter of finance, insurance and banking throughout the history, and has a leasable area of approximately 43,000 m².
After the project is completed, it is predicted that approximately 1.5 million cruise passengers will visit Istanbul annually. Galataport Istanbul will host a total of 25 million visitors annually, 7 million of which are foreigners.
Location and Transportation
Transportation between Galataport Istanbul and other parts of the city will be provided by many ways. Public transportation can be used as it is close to metro, tram, Marmaray and bus stops. Due to its proximity to Karaköy and Kabataş piers, transportation can be provided from the sea. Plus, yellow cabs and private transfers will carry the passengers from hotel in and out of the port. It will be one of the most accessible destinations in Istanbul by providing boat or sea taxi transportation with the unloading-unloading point to be planned within the project.            
THINGS TO DO AROUND ISTANBUL CRUISE TERMINAL
Istanbul Galataport culture street and things to do around Istanbul cruiseport.
Galataport is Istanbul's new cruise terminal. It is waiting for its distinguished guests from various points of the world.
We would like to give some advice to our guests coming to Istanbul by cruise.
Cruise passengers generally consist of the high income and living standards of the countries they live in.
They want to reach and feel certain standards in his travels.
Istanbul Galataport cruise passengers will spend a maximum of 2 or 3 days in Istanbul. Sometimes this period can even be shorter.
TRANSFERS FROM GALATAPORT TO HOTEL
For this reason, it has to make the best use of their time and make the right planning.
As the Istanbul Luxury Transfer team, we would like to assist the guests who will come to Istanbul Galataport by cruise in line with their requests. In the programs we will make together, we can share your special requests and shape the program together.
We can meet you with your trip to your hotel from Galataport.
We can organize private professional guided tours with or without a vehicle. We can start and finish at the time you want and plan all the places you want to go together. We can also organize a private yacht Bosphorus tour or yacht for breakfast, dinner and anniversary organizations.
We can organize private shopping tours in Istanbul and do traditional shopping from local shops. All options such as ceramics, Turkish carpets, leather, fur, diamonds and jewelry can be visited in local shops specialized in their field.
With a private guide, you can determine walking routes and discover Istanbul's little-known historical and local districts.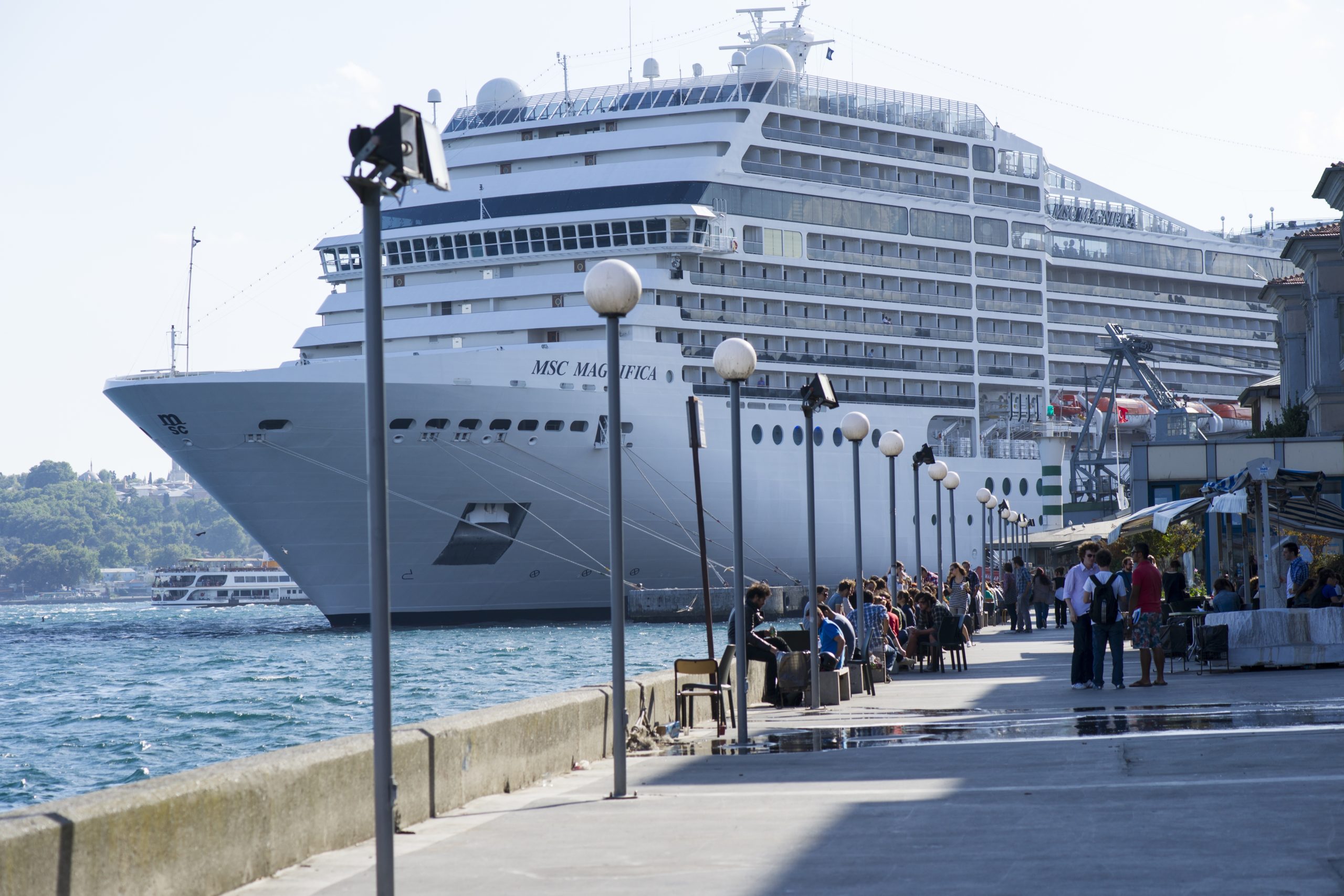 We are aware that cruise guests are travelers who know what they want and buy, and as a team, we have developed ourselves in this direction.
Please do not hesitate to contact us for all your questions and requests regarding your Istanbul trip.