LUXURY ISTANBUL CHAUFFEURED CAR SERVICE
When you organise a trip to abroad, let it be a business one or a vacation, first question that pops up in mind is how are you going to navigate in the target city. There are actually three solutions to that question and each one comes with its own pros and cons. You can either walk long distances, you can use public transportation or you can rent a private car with a driver.
Considering the option number one and number two can be burdensome after all. That is to say, walking the city can make you sweat if the weather is hot or you can get sick if the weather is cold. Exposing your body to long walks seems like unattractive and it will consume a lot of your time and energy. Likewise, using the public transportation may sound reasonable but when we think of how big a city İstanbul is – roughly 25 million inhabitants- all public transportations are always jampacked and overcrowded with others. You will feel boxed in and without exaggeration the breath and smell of other passengers will disturbingly be at your face.  Consequently, public transportation will also be out of option. For all these reasons and more, renting a luxury İstanbul chauffeured car on your next vacation to Istanbul seems like the best option.
ADVANTAGES OF LUXURY CAR RENTAL IN ISTANBUL
Istanbul chauffeured car service aims to provide customers a hassle-free transportation with top-model brand-new cars. Istanbul chauffeurred cars can be rented for transportation purposes from and to airports as well as they can take you from one city to another. A road trip is usually a long journey. For this reason, it is important to have comfortable and safe transportation that ensures that we will arrive at our destination without the slightest inconvenience on the way, both to and from. Luxury car rental in Istanbul has multiple advantages, which is why more and more people choose this option nowadays as a means of transport to get around Istanbul and Turkey.
Luxury: After all, not everyone is in the same league and some of us have a bigger spending coefficient. Let's not deny it: We all love two things in life; things that are free and things that are expensive and luxurious. In Turkish, there is a proverb that says: Who dares keeping a lion pays no attention to the meat. (aslan besleyen yemini düşünmez.)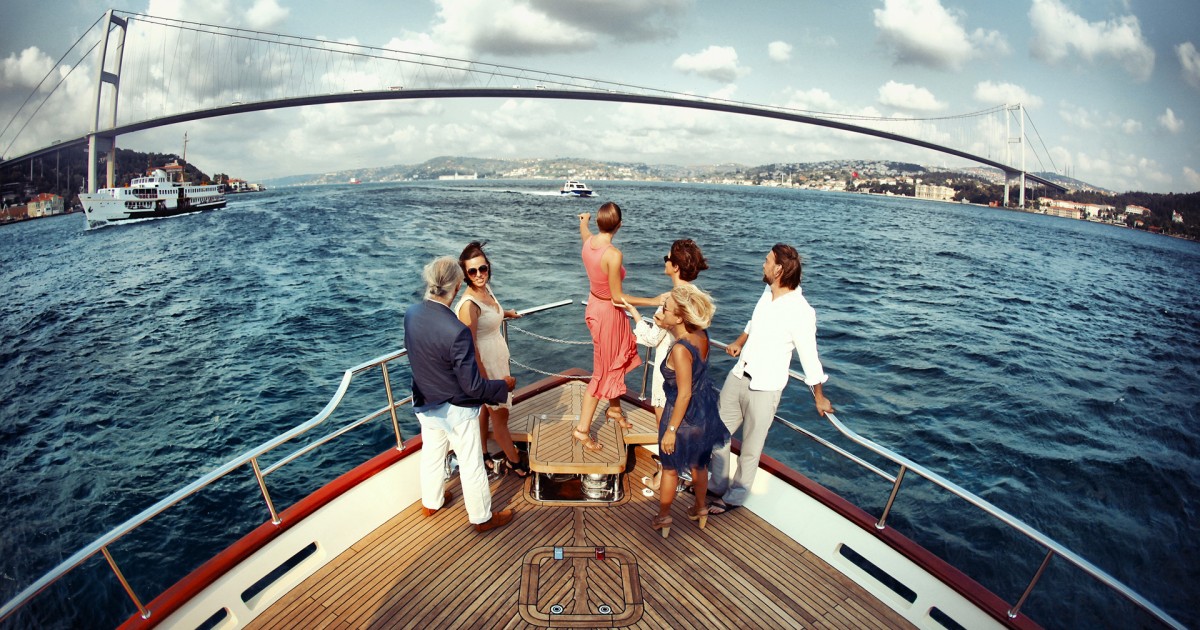 When you travel abroad, let it be business or holiday, you want to spoil yourself a bit and renting a private car with a driver is the best way of doing it. Luxury car rental allows you to enjoy total freedom and independence during your trip. Specifically, compared to public transportations, your private chauffeured car gives you enormous preponderance in terms of luxury, knowledge, experience, time and energy saving, privacy and comfort, and above all status.
Comfort: Many road trips involve spending long hours inside the vehicle. Especially if you are travelling from one city to another. If you travel by yourself or with the whole family, it is important to have all the possible comforts inside the car. In your private ambiance, you can talk anything you want or you can stop the car anywhere you want to take a rest or just shoot some photos. In addition to that, all luxury Istanbul chauffeured cars provide free Wi-Fi and they have excellent A/C for your comfort. You may not have Internet connection on your phone when you are abroad but that is not an issue when you drive along in a private chauffeured car.
Plus, in many cases, the regular size car is not our best option, either because of the limited space available, or because of any other inconvenience that it may present. Istanbul luxury chauffeured car rental offers you the freedom to choose the model that best suits your needs and preferences. Whether it is a small car with a partner or a large van to travel with the family, luxury car rental in Istanbul offers you the best solution at hand.
Chauffeur Factor: A good driver can make the whole difference. If your driver is knowledgeable and knows the city like back of his hand, then it will be an extra cream on the pie. Here is why?
A good chauffeur can show you all the important places in the city in an order that will save you a lot of time and give you great experience. After all, you are on holiday and time is limited. That way, you will be able to see the most of the city in a limited time. Also, a good chauffeur comes in handy; he can help you with your shopping as he is a local and you can save some money out of this bargaining game that is so famous in Istanbul.
Price: Another advantage of luxury car rental in Istanbul is that in cities like Berlin, Paris or London, a private chauffeured car can cost an average of 300 euros a day, depending on the category or model of the vehicle you choose. Making the same journey by Istanbul luxury chauffeured car will reduce the price at least 50%.
Additionally, it should be noted that the most advisable thing to do when renting a car is to make an advance reservation, since at the destination itself it is always much more expensive and in times of large flows of tourists it can be extremely difficult to find availability.
No Extra Cost, No Responsibility: Finally, one of the greatest advantages of renting a chauffeured car in Istanbul is that you get rid of having to cover the maintenance costs that it may require. This is because the company is responsible for keeping it up to date. In addition, if a problem arises, you can always count on the support and assistance of the driver/company in case of incidents.
In many companies, the basic protection of the vehicle is already included in the initial rate, so you can enjoy the trip peacefully without the need to worry about any breakdown occurring.
ISTANBUL LUXURY TRANSFER
Without a doubt, renting a vehicle on vacation is one of the best options to move us throughout the journey. Whether for a family vacation or a business trip, it is important to have a private chauffeured car in optimal conditions. That is safe and comfortable, luxurious and affordable, to fully enjoy our tour.
Do you already have yours? With our Istanbul Luxury Transfer company, all your mobility problems-private tours and transfers- are solved! Enter our website to see the wide range of vehicles and the most relevant locations in the main destinations that we offer. Istanbul is a love story and you should come create your own with us!
Book now and get your seasonal discount!